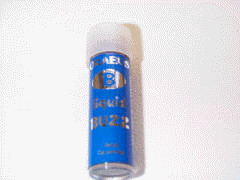 URAEUS LIQUID BUZZ 3X strength
URAEUS Liquid Buzz 3X concentrate
| | | | |
| --- | --- | --- | --- |
| Uraeus liquid buzz 1 pack | £3.99 | 6 USD | |
| Uraeus liquid buzz 6 pack | £19.95 | 30 USD | |
| Uraeus liquid buzz 60 pack | £150 | 220 USD | |
Give yourself a warm, glowing floating feeling
This Uraeus liquid buzz herbal concentrate induces a high euphoric state of warm emotional & mental relaxation, promoting friendliness. Contains: Guarana, Ginseng, Ginko, Damiana, Pau D'arco, Schizandra, Smilax and natural colour.
Directions
Take URAEUS LIQUID BUZZ orally with hot or cold liquid or mix with a drink.
Shake the bottle, and take on a light stomach
3X charged dose, 1 or 2 vials max, not more than 3 in 24 hours
URAEUS LIQUID BUZZ must be kept out of reach of children
Do not take if you are on medication, driving, pregnant or have any pre existing health problems without first consulting your GP.
URAEUS LIQUID BUZZ is not suitable for under 18's